What makes the difference with addiction recovery that is a struggle, and one that is less difficult?
Different things work for different people, of course, but there seems to be common factors for those who have a relatively "easier" long-term recovery from addiction.
In this video, some of the graduates from Gulf Breeze Recovery's non-12 step holistic drug and alcohol rehab talk about some of the difficulties they encountered before trying a different and deeper level of recovery.
Willingness.
Many of those who have experienced less difficulty with recovery talk about an "aha" moment where they realized at a very deep level that they wanted to change their lifestyle and regain their health.  They often echo a well-known quote, saying, "they got sick and tired of being sick and tired."  In other words, they were ready for recovery and willing to make the changes necessary to achieve their sobriety.
Lifestyle.
A recognition of the importance of a change of life-style is another common factor.  Some talk about developing new friendships with other people who live a sober life-style.  Many say that early in their recovery they feared not being able to have fun without using their substance of choice, but then discovered they actually have more fun being sober.
Support.
Support from family and friends is an important factor for maintaining recovery.  Many mention the rebuilding of relationships and trust that was damaged while they were in their active addiction, and the necessity of being patient with those family members who are fearful of relapse.
Self-Care.
Self-care is something that many discuss with some choosing an overall healthy lifestyle by adding regular exercise or yoga, and others discovering new talents or hobbies such as gardening, paddle boarding or woodworking, that brings some satisfaction and joy.
Community.
A sense of community is important too, staying in touch with others who are in recovery and who understand and are supportive of each other.
Keep it Simple!
None of the things that people talk about as being helpful with their recovery are difficult or earth shattering.  Most are simple, common-sense, and easy things to do.
When Help is Needed:
Gulf Breeze Recovery is a center that specializes in long-term recovery and relapse prevention.  Using both scientific data as well as feedback from Gulf Breeze Recovery graduates, the program focuses on giving guests the strongest possible chance of maintaining not only sobriety, but long term-recovery.
In this video we include some short excerpts from our graduating guests about their personal experience with a non-12 step holistic drug and alcohol rehab like Gulf Breeze Recovery.
Incorporating a holistic-care program, Gulf Breeze Recovery participants learn the importance of eating healthy, exercise, and how to have a quieter mind.  Medically monitored detoxification, yoga, art therapy, and neurofeedback are important parts of the program as are daily group sessions and intensive one-on-one therapy with a licensed mental health professional.
A special component, developed for family members to help them understand and be prepared for their love one to return home can help make the transition easier both for the guest and those who love them.
Upon completion of the program, each guest is matched with a continuing education specialist to work with after going home.  They are also encouraged to participate in weekly group sessions with other Gulf Breeze Recovery graduates either in person or remotely.  Gulf Breeze Recovery even has a Facebook page where graduates can share their successes or concerns.
Gulf Breeze Recovery wants every person who participates in the program to have the best possible opportunity to achieve lasting sobriety, overall health, and a happy, peaceful life.
If you or someone you care about, has an ongoing history of substance use and/or relapse, contact us at Gulf Breeze Recovery or call: (855) 433-4480 to speak to an addiction expert to learn more about our program that has helped so many people overcome their addiction and embrace life.
We help people not just to survive, but to THRIVE!
About Gulf Breeze Recovery:
---
Gulf Breeze Recovery is changing the future of addiction treatment with the THRIVE® program focused on overcoming chronic relapse.
Gulf Breeze Recovery's THRIVE® program is a non 12-step approach designed for those who are looking for a drug and alcohol treatment program to produce a different and positive result.
This non-12 step program allows you to drive beyond your addictions and promotes a new outlook on life.
We are licensed by the Florida Department of Children and Families, and our last audit scored 99.7! Also, we are gold certified by the Joint Commission.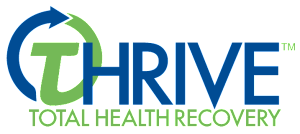 End Chronic Relapse and Start a New Life!
At Gulf Breeze Recovery we don't want you to have just a great recovery, we want you to have a great life!