Although there are new medications that claim to treat opioid addiction, such is not the case with methamphetamine.
Methamphetamine (meth) abuse is growing.
The drug is becoming easier to get and is inexpensive.  It is also highly addictive, and methamphetamine treatment can be complicated.  Unlike some substance abuse disorders that are treated with medications, at this time there are no medications that have proven effective to counteract the effects of methamphetamine or improve abstinence rates for people seeking recovery from methamphetamine addiction.
The National Institute on Drug Abuse has recognized the need for medically assisted treatment for methamphetamine addiction and has funded efforts to encourage development of medications to counteract the effects of methamphetamine.  At this point, the most effective treatments are intensive residential treatment using behavioral therapies.
The National Institute on Drug Abuse in a recent article comparing cocaine to methamphetamine, both of which are stimulants with similar behavioral and physiological effects, discuss the differences in the basic mechanisms of how they work.  Cocaine is almost entirely metabolized in the body quickly, while by comparison, methamphetamine has a much longer duration of action.
First responders are dealing with an ever-increasing amount of methamphetamine overdoses.  Emergency room doctors report seeing patients daily with meth overdoses.  They report patients in their 30s with congestive heart failure as if they were in their 70s.
Methamphetamine use creates erratic, paranoia and aggressive behaviors and the psychological recovery can be slow.  The earlier methamphetamine treatment occurs the better the long-term outcomes.
Haley's, a graduate of Gulf Breeze Recovery, tells her story of meth addiction, which began with the death of a loved one. She was overwhelmed with uncomfortable feelings and, with meth, found a way to numb them. Her story of recovery began with Gulf Breeze Recovery's non-12 step holistic treatment program. Haley shares how her life has changed since completing our cutting edge, alternative, non-traditional program.
For methamphetamine treatment to be effective it needs to address the whole individual's physical health, mental health, as well as their whole thought system.
Drug treatment centers must stay up to date with the most current and effective treatment for methamphetamine addiction. Treatment for methamphetamine addiction must address not only the physical addiction to methamphetamine, but also the physical and mental damage that may have occurred with the abuse of meth.
Gulf Breeze Recovery recognizes the special care needed for individuals with methamphetamine addiction.  It meets those needs by offering detoxification that is medically monitored 24-hours a day, seven days a week, and then a transition to rigorous treatment provided by trained professionals. Intensive one-on-one and group sessions help individuals understand addiction and what is required for recovery. Healthy diet, exercise, neurofeedback and other treatment modalities provide a holistic treatment program to guide the individual back to their innate physical and mental health.
The road to recovery begins with quality care and treatment.
If you or someone you care about, has an ongoing history of substance use and/or relapse, contact us at Gulf Breeze Recovery or call: (855) 433-4480 to speak to an addiction expert to learn more about our program that has helped so many people overcome their addiction and embrace life.
We help people not just to survive, but to THRIVE!
About Gulf Breeze Recovery:
---
Gulf Breeze Recovery is changing the future of addiction treatment with the THRIVE® program focused on overcoming chronic relapse.
Gulf Breeze Recovery's THRIVE® program is a non 12-step approach designed for those who are looking for a drug and alcohol treatment program to produce a different and positive result.
This non-12 step program allows you to drive beyond your addictions and promotes a new outlook on life.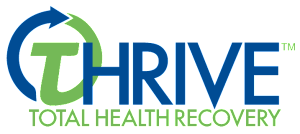 End Chronic Relapse and Start a New Life!
At Gulf Breeze Recovery we don't want you to have just a great recovery, we want you to have a great life!