Recovery from addiction is not always a direct route.
Sometimes the road has detours and twists along the way. That was the experience that Mary (not her real name) had.
Mary was a fun-loving girl. In college, she started drinking and experimenting with drugs, and it was part of the college adventure. She believed that she was in control and that everything was okay – until it wasn't. "You are a functioning member of society," she explains, "until one day you're not!"
It took about 12 or 13 years for Mary to realize that her substance use had progressed from use to abuse and had become a full-blown problem. She needed her substance of choice to be available all the time; she had to have it. Mary made an array of promises to herself over the years. "I will never use that drug." "I will never use that much." One by one, she found herself breaking these promises.
Relationships were destroyed, her job suffered, and she became depressed. Alcohol, a depressant, did nothing to improve her mood. Mary stopped using, on her own, for about two months, but couldn't maintain her sobriety. She had tried a couple of different drug rehabilitation programs for treatment. They didn't seem to help much, and Mary didn't feel they were a good fit.
Finally, she found and completed a treatment program.  She felt good, she was positive that addiction was in her rear-view mirror.  Mary was convinced that she had this thing whipped—no more drugs for her!  She went back to school to complete her master's degree.
Confident that she had the addiction demon beaten and believing that alcohol had never been her "real problem", Mary thought it would be okay to drink a little.  The drinking a little subversively escalated into drinking more, and the drinking more allowed her to rationalize that using some drugs would be okay too.
With the goal of becoming a substance use disorder therapist, Mary began feeling like a fraud. "I had been to the top of the mountain, and knew what health and sobriety were like.  I knew I wasn't there now," Mary explained.  A few days later she dropped out of her master's program and checked in to Gulf Breeze Recovery.
"Going into treatment following relapse is hard, I felt shame, guilt and like I had failed," she said, "But going for treatment after my relapse was not a bad thing. It was important.  It was the best thing I could have done."
For a solution based on mindfulness call: 833.551.2356
Contact Us Now!
Mary now sees her relapse as part of the learning process that was important for her long-term recovery.
She recognizes that she had used substances as a best friend, something she turned to if she was angry, sad or upset in any way.  Now Mary sees her ability to be present with her feelings, both the highs and the lows, as a healthy part of being human.
When asked about how her recovery has changed her life, she responded, "The best part is learning I can trust myself. I know to not make decisions when I am in a low mood. I know it's okay to feel the good feelings and even the bad ones. As I watch a family member deal with Alzheimer's, I can be there, be truly present with them in the moment. I can deal with it. And I am still a fun-loving person. I enjoy and appreciate the good things and the laughter in my life."
And as for advice she would offer to someone who has relapsed, "Be your own advocate.  Get back into treatment.  Go for it!  It is the best thing you can do for yourself!  Just do it!"  she said with a laugh.
On a more serious note, she continued, "Take care of yourself.  Really, it is better on the other side.  It's hard work, not always easy, not always pretty – but it is so worth it!"
Working now at a job she loves, being a strong supportive part of her family, and being actively involved in her community, Mary is content with her life.  She is living proof that recovery following relapse is possible.
Make your last relapse truly your LAST relapse.  Let Gulf Breeze Recovery help you find and maintain long-term recovery.  Gulf Breeze Recovery is the way to lasting change!
If you or someone you care about, has an ongoing history of substance use and/or relapse, contact us at Gulf Breeze Recovery or call: 833.551.2356 to speak to an addiction expert to learn more about our program that has helped so many people overcome their addiction and embrace life.  We help people not just to survive, but to THRIVE®.
Use your relapse as a part of long-term recovery!
Sarah, a former guest at Gulf Breeze Recovery, had a lot of relapses with heroin and crack addiction. Sarah says in her guest testimonial: "it was so severe I almost died from infections related to my drug use." Her story has a happy turn and is a testimony to the power of human resiliency that our guests discover here, often after a period of chronic relapse!
Want to read more about Gulf Breeze Recovery's non 12 step, holistic drug and alcohol rehab? Check out some of our latest posts:
Researchers Identify Role of Key Brain Signaling Protein in Alcohol Use Disorder
January 29, 2021
College Students Who Returned Home Due to Pandemic Drinking Less
January 29, 2021
Overdose Deaths Soar in the Midst of a Pandemic
January 27, 2021
Alcoholism Today in Seniors and Younger Generations
January 20, 2021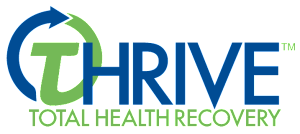 End Chronic Relapse and Start a New Life!
At Gulf Breeze Recovery we don't want you to have just a great recovery, we want you to have a great life!
Contact Us

, or Call:
833.551.2356