New information about mood-altering drug use can increase understanding for health providers.
A recent survey conducted by the Gallup organization sought the percentage of people in each state who took drugs almost daily to alter their mood. These included street drugs and prescription medications to help them relax or cope with the stress of living in some way.
The study revealed that nationally, 18.9% of Americans admitted to using drugs almost every day to relax or alter their moods. The states with the lowest amount of drug use were Alaska, Wyoming, and California. Six of the top ten states were located in the South, and all were well above 20%.
These states were Kentucky, Alabama, Louisiana, South Carolina, Mississippi, and Missouri. The definition of "drugs" was left open to the interpretation of the person answering the question, and could include street drugs, prescription medications, nicotine or alcohol.
---
Some southern states have more problems with painkillers and opioids in correlation with smokers.
The results could also potentially be very short if people didn't automatically include their drinking or smoking as being considered drug use. Southern states have been found to have more problems with painkillers as well as more smokers, according to earlier research by Gallup and other sources. With the latest information coming from the Gallup-Healthways Well-Being Index, the same research found that those people who use a drug almost daily to try and feel better are generally in a poorer state of overall well-being.
More information for health providers can lead to more hope for people needing treatment!
Hopefully, the results from the survey can help healthcare providers to find other ways to treat patients than giving them drugs, and people are able to see that their total state of health is negatively affected by using drugs repeatedly, even if they're legal or prescribed.
About Gulf Breeze Recovery:
Gulf Breeze Recovery, unlike other treatment centers in Florida, is a non 12 step holistic drug and alcohol rehab that is changing the future of addiction treatment with their THRIVE® (Total Health Recovery) program focused on overcoming chronic relapse.
Gulf Breeze Recovery's THRIVE® program is a non 12-step approach designed for those who are looking for a drug and alcohol treatment program to produce a different and positive result.
This non-12 step program allows you to drive beyond your addictions and promotes a new outlook on life.
We are licensed by the Florida Department of Children and Families, and our last audit scored 99.7! Also, we are gold certified by the Joint Commission.
Want to read more about Gulf Breeze Recovery's non 12 step, holistic drug and alcohol rehab? Check out some of our latest posts:
Researchers Identify Role of Key Brain Signaling Protein in Alcohol Use Disorder
January 29, 2021
College Students Who Returned Home Due to Pandemic Drinking Less
January 29, 2021
Overdose Deaths Soar in the Midst of a Pandemic
January 27, 2021
Alcoholism Today in Seniors and Younger Generations
January 20, 2021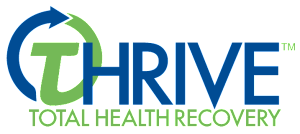 End Chronic Relapse and Start a New Life!
At Gulf Breeze Recovery we don't want you to have just a great recovery, we want you to have a great life!