Finding a quality substance abuse treatment program that is the right fit for an individual with addiction issues is a challenge.
There are many programs out there and all of them are advertising that they are the "best". How can you navigate through all the claims and begin to understand what truly makes a quality program?
Here are guidelines to follow in your choice of a treatment program and how Gulf Breeze Recovery addresses each of these important areas.
1. Accreditation
Make sure that the treatment program you select has gone through a rigorous certification process to gain accreditation. Many treatment centers do not have accreditation.
Gulf Breeze Recovery has earned The Joint Commission's Gold Seal of Approval® for Behavioral Health Care Accreditation by demonstrating continuous compliance with its performance standards. The Gold Seal of Approval® is a symbol of quality that reflects an organization's commitment to providing safe and effective care.
2. Individualized care
Look for a treatment program that in addition to counseling groups offers individualized care with licensed mental health practitioners. Many programs offer only group sessions that may or may not be led by mental health professionals.
Gulf Breeze Recovery takes an industry leadership position in the number of therapy hours guests receive. They have a staff of experienced and licensed mental health professionals who receive ongoing continuing education. Each guest has an assigned therapist and together they develop a treatment plan that fits the individual's needs.
3. Past Participant's Reviews
Check reviews from past program participants. Do most participants feel the program was beneficial to their overall health and recovery?
Go to Gulf Breeze Recovery, click the testimonials tab and listen as past guests share their experience at Gulf Breeze Recovery and how their lives have changed. All testimonials are actual past guests or family members telling their story in their own words.
4. Visit the Facility
If possible, after you have tentatively chosen the facility that meets your criteria, schedule a visit and tour the facility. There can be a huge gap between reality versus how a facility advertises itself.
At Gulf Breeze Recovery, what you see is what you get. Our website is an honest depiction of our beautiful facility. We are proud of our high-quality care and will gladly schedule a time for you to visit at your convenience, so you can see for yourself what we offer.
5. Treatment that Matches Participant Core Beliefs
There are many treatment options available, 12-step, non-12-step, faith based, non-faith based, holistic or non-holistic. Find the facility whose program best matches the beliefs of the person seeking treatment.
Gulf Breeze Recovery proudly offers a non-12 step, non-faith-based, holistic treatment program. Our program allows people to maintain their individual faith-related beliefs and does not attempt to change their faith in any way, or to promote any particular religion. Our program incorporates mental health, physical health, exercise, spa treatment, quiet time, neurofeedback, art therapy and intensive individual counseling to offer a comprehensive holistic treatment program.
6. Detoxification process
Gulf Breeze Recovery's medically licensed detox wing has a team of Doctors and Nurses who provide licensed medical care 24/7.
With many types of addiction, detoxification is an important first step. Look for a facility that can adequately handle your detoxification needs.
Gulf Breeze Recovery recognizes the need for the detoxification process to be achieved safely and comfortably. We are a fully licensed medical detoxification recovery facility where the detoxification wing is an acute care zone. Our team of doctors and nurses provide care 24 hours a day, seven days a week. We are able to care for you or your loved one immediately upon admissions, which prevents any lapses of care for him or her.
7. Services Available after Completion of Program
With some programs, once the program is completed, all care stops. People with addiction often need continuing care as they transition back into their new healthy lifestyle.
At Gulf Breeze Recovery, we recognize the importance of a supported transition for each of our guests. Each guest, along with their counselor, works to develop a recovery blueprint that is a realistic plan of how the guest will maintain their sobriety when they return home. As they complete the program and leave the facility, the following services are available for them at no additional cost:
Continuation of one-on-one counseling services either directly or via electronic media (ask for details). This leg supports the need to share personal issues.
Weekly group meetings via electronic media that is facilitated by a therapist. This leg supports the need to discuss everyday issues concerning life, relationships, avoidance of substances, etc. and is designed to be less intrusive into people's personal affairs.
Secured closed-group electronic forum. This leg supports the need to share, discuss, and solicit feedback from the facilitator and/or other members on immediate issues concerning any topic of concern. This forum can also be used to help you or your loved one "give back" to others by offering insight into someone else's topic.
Finding the right treatment program is important.
Dawn is a former graduate of Gulf Breeze Recovery and she did a lot of research before choosing a non-12 step holistic program like our THRIVE® Total Health Recovery alcohol and drug treatment at Gulf Breeze Recovery.
Use these tips to compare facilities and help you find the program that best fits your needs. If you decide that Gulf Breeze Recovery is the right choice for you or your loved one, contact us at Gulf Breeze Recovery or call: (855) 400-6190 to speak to an addiction expert to learn more about our program that has helped so many people overcome their addiction and embrace life. We help people not just to survive, but to THRIVE®.
---
Want more? Check out Gulf Breeze Recovery's latest blog articles or go to our Recovery Blog to find out more.
Early Alcohol Sensitivity Can Help Predict Predisposition to Alcohol Use Disorder
January 29, 2021
Researchers Identify Role of Key Brain Signaling Protein in Alcohol Use Disorder
January 29, 2021
College Students Who Returned Home Due to Pandemic Drinking Less
January 29, 2021
Overdose Deaths Soar in the Midst of a Pandemic
January 27, 2021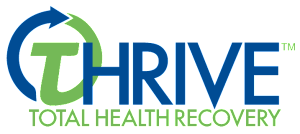 End Chronic Relapse and Start a New Life!
At Gulf Breeze Recovery we don't want you to have just a great recovery, we want you to have a great life!